© Borgis - New Medicine 4/2009, s. 97-99
*Lidia Zawadzka-Głos1, Magdalena Fršckiewicz1, Michał Brzewski2, Agnieszka Biejat2, Mieczysław Chmielik1
TREATMENT OF LARYNGEAL CYSTS IN CHILDREN
1Department of Paediatric Otorhinolaryngology, Medical University, Warsaw, Poland
Head of Department: Prof. Mieczysław Chmielik, MD, PhD
2Department of Paediatric Radiology, Medical University, Warsaw, Poland
Head of Department: Michał Brzewski, MD
Summary
Objective.Cysts of the larynx in children are a rare cause of upper airway obstruction which may lead to serious morbidity and mortality if diagnosis and treatment are delayed.
Aim. We report the experience of the Department of Paediatric Otolaryngology of the Medical University of Warsaw, over a nine-year period from 2000 to 2009, during which twelve children with laryngeal cysts were treated.
Methods. We performed a retrospective analysis of treatment of laryngeal cysts in twelve children. Marsupialization procedures were the mainstay of treatment in this department, all carried out endoscopically by laryngeal knife and cupped forceps. We used the external approach in two children. Results: No cyst recurred more than once with endoscopic technique. We did not observe a recurrence after the external approach.
Conclusions. All children with stridor require investigation. Early endoscopic marsupialization of the laryngeal cyst is the recommended form of treatment. Nevertheless, as ventricular cysts may be deep and extensive and difficult to remove endoscopically, an external approach may still be indicated in individual cases.
INTRODUCTION
Laryngeal cysts in children are rare but the treatment is easy when the diagnosis is made. If mismanaged, the resulting respiratory obstruction can lead to high morbidity and mortality. An incidence of 1.87 per 100 000 live births was calculated by Pak et al. (8). Congenital laryngeal cysts should be differentiated from laryngomalacia, thyroglossal cysts, branchiogenic cysts, laryngocoeles, lymphangioma and neoplasms. The clinical symptoms depend on the size and location of the cyst. Location of the cyst near the orifice of the ventricle or subglottic region results in stridor. Cysts located away from the inlet of the glottis, for example in the vallecula, present initially with feeding problems, whereas stridor only develops after some time (3, 6). The diagnosis can be made by laryngoscopy. The cysts should be examined under general anaesthesia using direct laryngoscopy.
METHODS AND MATERIALS
Twelve children with laryngeal cysts, presenting to the Department of Paediatric Otolaryngology of the Medical University of Warsaw between 2000 and 2009, form the basis of this report. The symptoms were established and the diagnosis reviewed in respect of type and site of cyst. The diagnosis in all cases was confirmed by direct laryngoscopy under general anaesthesia. In two cases laryngoscopy was combined with CT scan (fig. 1).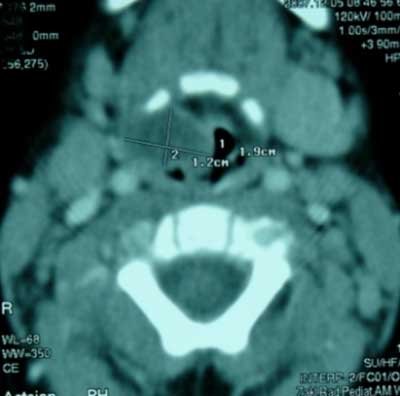 Fig. 1. CT imaging of a laryngeal cyst.
The treatment each patient received was reviewed with reference to efficacy and recurrence rate.
RESULTS
Twelve children with laryngeal cysts were treated between 2000 and 2009. Four of them were prematurely born and intubated in the first days of their lives. The most common presenting symptom was stridor. Respiratory symptoms present in nine children included stridor of different grade, inspiratory-expiratory dyspnoea and snoring. Two of them required tracheostomy. Two patients presented with feeding problems and one patient presented with hoarseness and silent weeping. In all twelve cases, the diagnosis of laryngeal cyst was confirmed by direct laryngoscopy. Four cysts were situated in the subglottic area (fig. 2), three in the aryepiglottic fold (fig. 3), three in the vallecula (fig. 5) and two in the glossal surface of the epiglottis (fig. 4).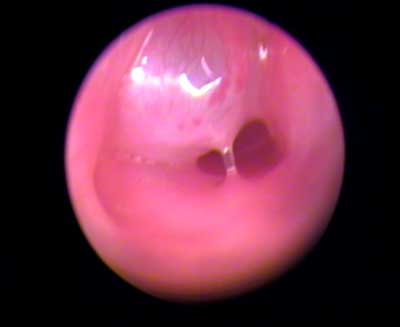 Fig. 2. Subglottic cyst.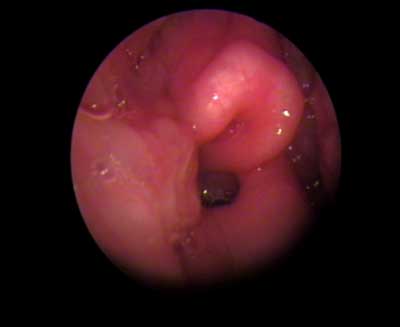 Fig. 3. Aryepiglottic fold cyst.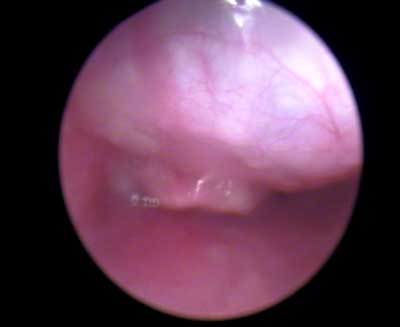 Fig. 4. Cyst of glossal surface of the epiglottis.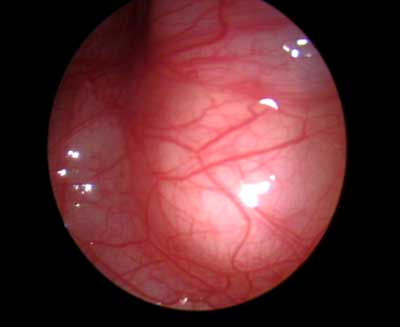 Fig. 5. Ventricular cyst closed insert of glottis.

Powyżej zamieściliśmy fragment artykułu, do którego możesz uzyskać pełny dostęp.
Płatny dostęp tylko do jednego, POWYŻSZEGO artykułu w Czytelni Medycznej

(uzyskany kod musi być wprowadzony na stronie artykułu, do którego został wykupiony)
---
Płatny dostęp do wszystkich zasobów Czytelni Medycznej