© Borgis - New Medicine 4/2009, s. 114-115
Massimo Cocchi, *Fabio Gabrielli, Lucio Tonello
Quantum consciousness and a-quantum consciousness: a hypothesis for interpretation
Faculty of Human and Technological Sciences, L.U.de.S. University, Lugano, Switzerland
Head: Prof. Rodolfo Paoletti, rector
Beyond the conviction that the origin of major depression can be found in genetics (1-3) a biomolecular mechanism could be hypothesized, based on what emerged from the studies on platelet fatty acid composition in humans (normal and depressive subjects), which allowed depressive disorder (4) to be classified using an artificial neural network (Self Organizing Map – SOM), (5) as a mathematical tool, because of the complexity of the membrane dynamics.
Rapid changes in membrane lipid composition or in the cytoskeleton could modify neuronal signalling. With the knowledge of having found something that could have implications for the understanding of some aspects of psychiatric disorders, a very suggestive hypothesis was built as summarized in Figure 1.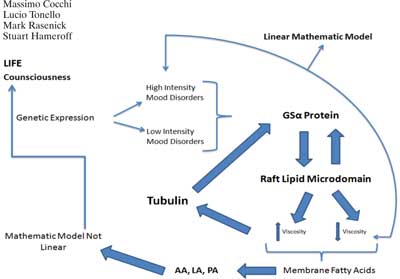 Fig. 1. Molecular depression hypothesis.
Figure 1 describes the molecular depression hypothesis according to Cocchi and collegues, (4) Donati and collegues, (6) and Hameroff and Penrose. (7, 8) The membrane viscosity can modify the Gsα protein status. The Gsα protein is connected with tubulin. Tubulin, depending on local membrane lipid phase concentration, may serve as a positive or negative regulator of phosphatidylinositol bisphosphate (PIP2) hydrolysis, such as Gsá protein does. Tubulin is known to form high-affinity complexes with certain G proteins. The formation of such complexes allows tubulin to activate Gsα, which, in turn, can activate protein kinase C and fosters a system whereby elements of the cytoskeleton can influence G-protein signalling. Rapid changes in membrane lipid composition or in the cytoskeleton might modify neuronal signalling. We have hypothesized that through this mechanism it is possible to modify the state of consciousness and that it is measurable through gamma synchrony EEG (9).

Powyżej zamieściliśmy fragment artykułu, do którego możesz uzyskać pełny dostęp.
Płatny dostęp tylko do jednego, POWYŻSZEGO artykułu w Czytelni Medycznej

(uzyskany kod musi być wprowadzony na stronie artykułu, do którego został wykupiony)
---
Płatny dostęp do wszystkich zasobów Czytelni Medycznej